Measures taken during the pandemic do not eliminate the root causes of the problems facing higher education.
Institutions need to carry out real reform, move to active learning and teaching skills that will be preserved in a changing world.
Formative assessment is more effective than high-stakes exams in providing students with the skills they need to succeed.
Since the start of the recent pandemic, schools and universities have been forced to teach much of their learning online. It seems that this has caused a number of innovations in the education sector. Colleges around the world have become more flexible, offering both virtual and physical classes. Coding is making inroads into more school curricula, and the SAT exam for college in the U.S. has recently been shortened and digitized, making it easier to take and less stressful for students.
These changes may create the illusion that education is undergoing some much-needed reform. However, if you look closely, these measures do not solve the real problems facing higher education. In most countries, higher education is inaccessible to socio-economically disadvantaged groups, validates knowledge rather than promotes learning, and focuses on easily outdated knowledge. In short, it is unavailable both in terms of quality and in terms of access.
Trends in higher education

In the last year, we have begun to see examples of genuine reform, addressing the root causes of the education problem. Below are four trends in higher education that we see emerging in 2022.
1. Learning from everywhere

It is recognized that as schools and universities around the world have been forced to move abruptly to online teaching, learning outcomes have been affected across the spectrum of education. However, the experiment with online learning has forced us to reconsider the concepts of time and space in the world of education. There were some benefits for students who studied at their own pace and conducted science experiments in their kitchens. Hybrid learning means not only combining the virtual and the physical classroom, but also the opportunity for truly exciting and empirical learning, allowing students to apply concepts learned in the classroom to the real world.
So instead of moving on to "learn in anywhere"Approach (providing flexibility), educational institutions should move to" learn in everywhere"Approach (providing immersion). One of our partners, the European Business School, Esade, has launched a new bachelor's degree in 2021, which combines classes held on campus in Barcelona and remotely through a specially designed learning platform, with exciting hands-on experience in Berlin and Shanghai. students create their own social enterprise. This kind of course is a really hybrid learning experience.
2. Replacing lectures with active learning

Lectures are an effective way of teaching and an ineffective way of learning. Universities and colleges have used them for centuries as cost-effective methods for teachers to pass on their knowledge to students.
However, because digital information is ubiquitous and free, it seems ridiculous to pay thousands of dollars to listen to someone who gives you information that you can find elsewhere at a much cheaper price. The closure of schools and colleges shed light on this as bad lectures penetrated parents 'living rooms, demonstrating their ineffectiveness.
Educational institutions need to demonstrate effective learning outcomes, and some are beginning to use teaching methods that rely on science learning. This shows that our brains do not learn by listening, and the little information we learn in this way is easily forgotten (as shown below the Ebbinghouse forgetting curve). True learning is based on principles such as intermediate learning, emotional learning and the application of knowledge.
The educational institution gradually adopted this method, known as "fully active learning". There is evidence that this not only improves learning outcomes but also reduces the educational gap among socio-economic students. For example, Paul Quinn College, HBCU, based in Texas, launched in 2020 an honors program using fully active learning combined with internships at regional employers. This gave students from traditionally marginalized backgrounds the opportunity to apply the knowledge gained at the university in the real world.
3. Learning skills that remain relevant in a changing world

According to a recent survey, 96% of university researchers believe that they prepare young people well for the workforce. Less than half (41%) of college students and only 11% of business leaders share this view. Universities continue to focus on teaching specific skills using the latest technology, even if those skills and the technologies that support them are bound to become obsolete. As a result, universities are forever playing catch-up with the skills needed in the future workplace.
We need to be taught skills that remain relevant in new, changing and unknown contexts. For example, once student journalists could be taught to create long stories that could be published in a newspaper; more recently they would be taught to create shorter works and post content for social networks. Skills would be stronger: how to identify readers and relate to them, how to compose a written work; how to choose the right medium for your target readership. These are skills that transcend disciplines and apply equally to researchers and lawyers.
The University of Minerva in San Francisco, whose founder with the Minerva project, has broken down competencies such as critical thinking or creative thinking, into foundational concepts and habits of mind. He teaches them for four years of undergraduate studies and in a variety of disciplines, regardless of the major the student chooses.
4. Use formative assessment instead of high rate exams

If you passed the final exam in the subject you studied today, how would you lead? Most of us would have failed because this exam did not measure our learning, but what information we kept at that time. In addition, many of us have certificates in subjects we know little about.
Many people gain admission to higher education based on standardized tests that predispose to a particular socioeconomic class rather than measuring some real level of competence. Universities then try to correct this bias by introducing admission quotas rather than separating competency assessment from income levels. Many U.S. universities are beginning to abandon standardized testing, with Harvard leading the way, and there have been some attempts to replace high exams with other measures that not only evaluate learning outcomes but also improve them.
Formative assessment, which involves both formal and informal assessment throughout the learning pathway, encourages students to actually improve their work, not just to evaluate it. Documenting and recording this assessment includes a number of measures, replacing alphabetical or numerical estimates that are one-dimensional.
The COVID-19 pandemic and recent social and political unrest have created in companies a deep sense of the need to work actively to combat inequality.
The work of the Forum on Diversity, Equality, Inclusion and Social Justice is driven by the Platform for a New Economy and Society, which focuses on building a prosperous, inclusive and equitable economy and society. In addition to its work on economic growth, revitalization and transformation, labor, wages and job creation, and education, skills and training, the Platform uses an integrated and holistic approach to diversity, equity, inclusion and social justice and aims to combat with isolation, prejudice and discrimination related to race, sex, ability, sexual orientation and all other forms of human diversity.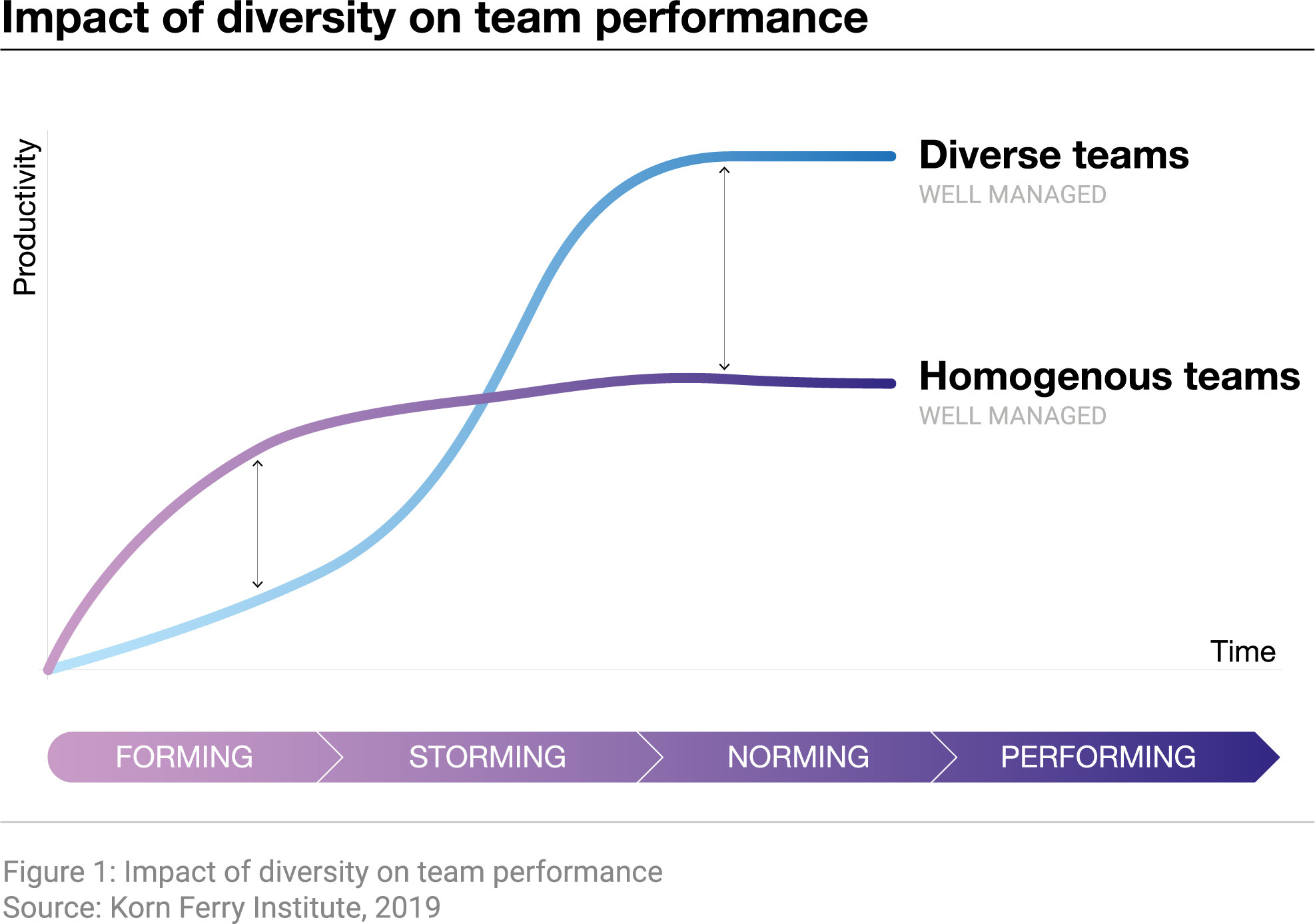 The platform produces data, standards and ideas such as the Global Gender Gap Report and Diversity, Equity and Inclusion 4.0 Toolkit, and manages or supports action initiatives such as Partnering for Racial Justice in Business, The Valuable 500 – Closing the Disability Inclusive Gap, strengthening gender parity in future work, closing the gender gap in countries, accelerators, the Partnership for Global LGBTI Equality, the Community of Key Officers for Diversity and Inclusion and the Global Council on Future Justice and Social Justice.
The International School in Geneva has just released its student passport, which includes indicators of creativity, responsibility and citizenship. In the U.S., a school consortium has launched the Mastery Transcript Consortium, which has revised a high school transcript to show a more holistic picture of the competencies acquired by students.
Education reform requires looking for the root cause of some of its current problems. It is necessary to look what taught (curriculum), as (pedagogy), when and where (technology and the real world) and whom we teach (access and inclusion). Those institutions that are ready to solve these fundamental problems will be able to truly change higher education.
.